Join Today to Take Advantage of These Exclusive Member Only Offers from Our Partners.
Health Care

Arenus: Developed by veterinarians and nutritionists and supported by a team of animal health specialists, Arenus products deliver more than what you think your animal could be receiving; they provide what your animal needs, whether healthy or ill. This is because Arenus is centered on the core belief of supporting complete animal care solutions, with deep passion and exact science.
Dressage Today OnDemand users receive 10% discount on their Sore No-More line of products. For more information, visit arenus.com
---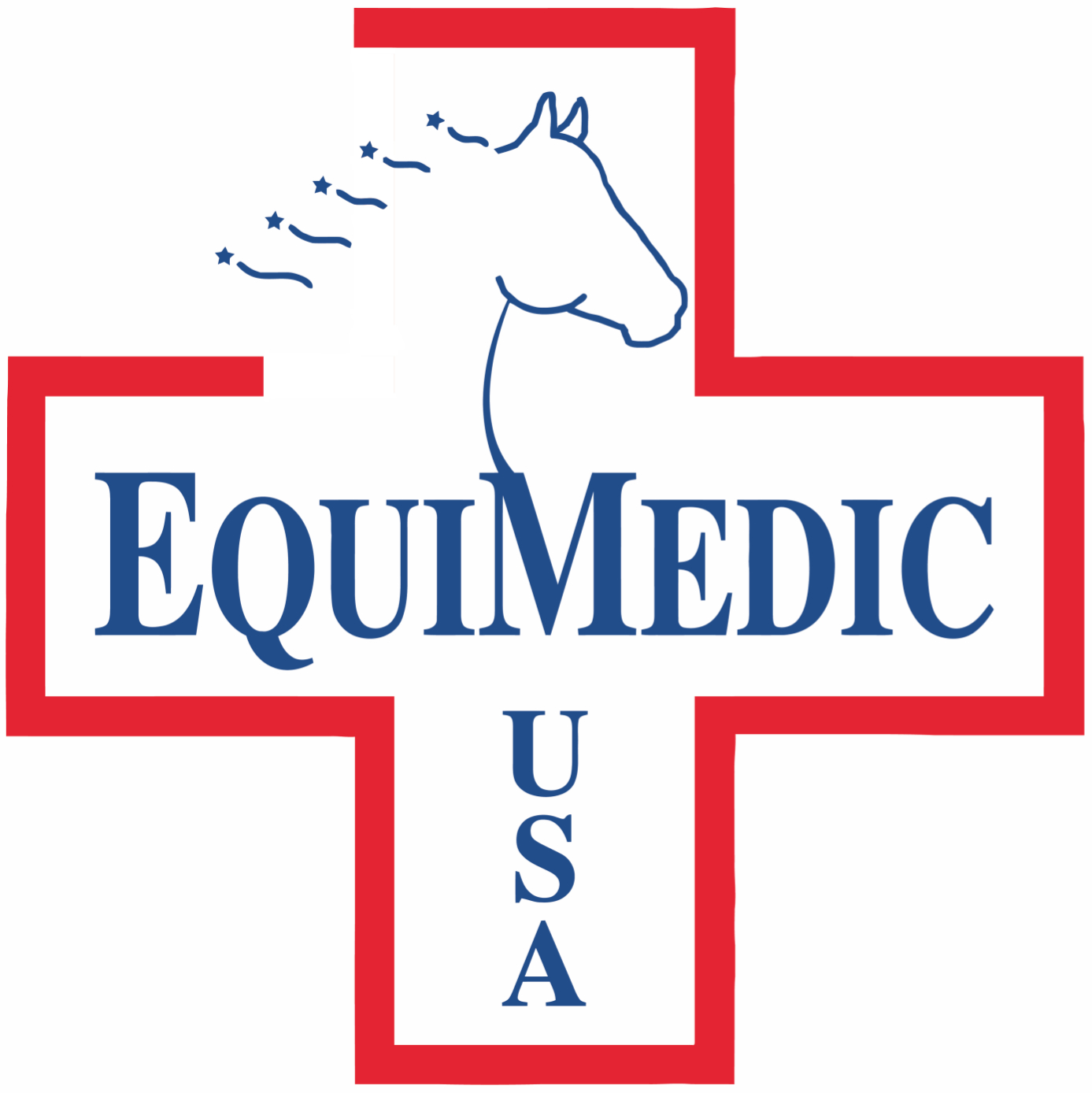 EquiMedic USA, Inc.: The world leader in the design and manufacture of equine first-aid kits. They feature 12 complete kits, a Build-Your-Own function, well designed soft-sided first-aid bags and hard cases, Disposable Mini Wound Care Kits, and hundreds of equine first aid refill/restocking and optional supplies. Specialized first-aid kits are available for your basic, barn, trail riding, trailering, professional, human only, and wound care: most kits include supplies for humans, as well. One of their most popular kits is the Large Barn Station, outfitted in a mobile Stanley Work Case. The Large Mobile Professional Kit is designed for the serious horse owner, trainer, clinician, saddle club, organization, event facility, or stable owner, and is offered in a different wheeled mobile caddy. These well-designed, user-friendly, fully outfitted first-aid kits will help you be prepared for horse and human emergency health care needs.
Dressage Today OnDemand members receive 15% off EquiMedic USA's two trailering equine first aid kits. For more information visit equimedic.com.
---

KV Supply: The place to go for an incredible variety of equine supplies including supplements, vaccines, tack, prescriptions, grooming supplies, insecticides, and more! KV Supply has proudly served its customers for over 30 years and has built a reputation for excellent customer service, fast shipping and low prices! Plus, more than 80% of their items receive FREE shipping!
Your Dressage Today OnDemand membership entitles you to a 10% discount and free shipping on orders over $49. For more information, visit kvsupply.com/equine.
---

OmegaYour horses can count on Omega Fields' Omega-3 rich, stabilized flax supplements and treats to help restore cracked, brittle hooves, prevent sand colic, alleviate stiff immobile joints, soothe aching muscles, relieve skin problems and promote a shiny, healthy coat. 100% Satisfaction Guaranteed.
As a Dressage Today OnDemand member, you'll enjoy a 15% discount on purchases from Omega Fields! For more information, visit omegafields.com.
---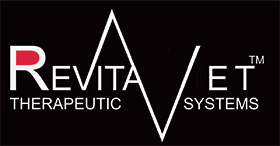 RevitaVet Infrared Therapy: Made in the USA, RevitaVet™ Infrared Therapy, the #1 name in equine preventive maintenance and rehabilitation, is an outcomes-based product that accelerates the healing process by better than 50 percent. The non-invasive, safe, easy-to-use, portable, and affordable technology (seven pulsating Nogier frequencies) keeps your equine athlete happy, sound and in top performing condition. With graphical tips on how to use, check out the FREE RevitaVet™ App. It takes the guesswork out of using the System and enables you to select and customize therapies for the 70 most common injuries.
Dressage Today OnDemand Members receive 25% discount plus Free Shipping in the continental US. For more information, visit revitavet.com.
---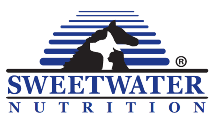 Sweetwater Nutrition: At Sweetwater Nutrition we make it easy for you to select high quality supplements for your horse with a name you can trust. Founded in 1999, Sweetwater Nutrition is here to help yoku select the right products for your horse – ranging from InflamAway joint supplements for your performance horse, RelaxForm EQ for stressed horses, to Hoof Renu to promote strong healthy hooves. We are here to work with you, providing your horse with the best products available. Sweetwater Nutrition understands the busy lifestyle that equestrians live, especially when traveling with their horses. We also carry supplements for dogs. Made in the USA, all of our ingredients are USP human grade and our formulas are proven for potency and efficacy.
Dressage Today OnDemand members will receive a 10% discount and FREE shipping on a purchase over $35.For more information, visit sweetwaternutrition.com.
Tack and Equipment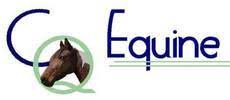 CQ Equine Gifts: A mobile and internet tack/supply store owned by avid trail riders. Catering to trail riders and their horses, CQ Equine Gifts offers a variety of items, including riding apparel, saddles, fly and insect control items, grooming and cleaning supplies, and equine gifts. CQ Equine Gifts is also an approved retailer for Tolt Equestrian Wear, Bionic Equestrian Gloves and Shear Comfort products.
Dressage Today OnDemand members receive 10% off orders over $75. For more information, visit stores.cqequinegifts.com.
---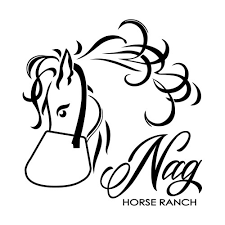 Nag Horse Ranch: Designed with 90% UV protection for horses with white muzzles or faces. Recommended by veterinarians and loved by horses who hate having sunscreen applied, these shades are durable, comfortable and effective. Nose, full face, eye protection, & trail rider shades are available along with three styles of sun visors.
Dressage Today OnDemand members receive 10% off entire order. For more information, visit naghorseranch.com.
---
Riding Warehouse Serves three general disciplines of equestrian sport: Western, English, and Endurance. No matter the discipline niche, putting you and your horse first is the essence of who we are. With unbeatable customer service, free shipping and return policy, and carefully selected product offerings, Riding Warehouse offers an experience you simply cannot beat. Just call, live chat, or email us for assistance from our horse-savvy crew who are always happy to help you and your horse.
Dressage Today OnDemand members, save 15% off our already low prices.For more information, visit ridingwarehouse.com.
---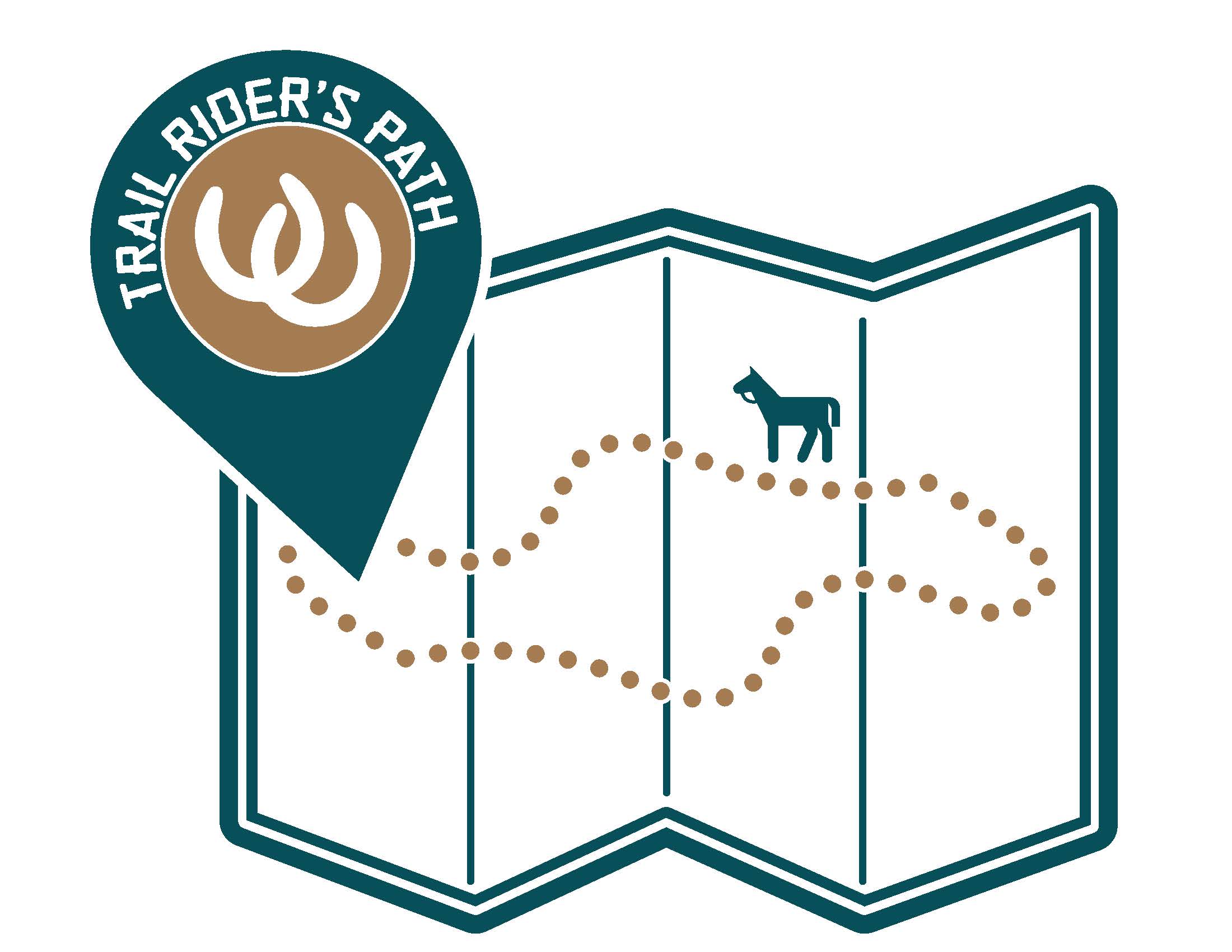 TRP Map Holder/Trail Kit: No more fumbling for your map while out on the trail! The TRP Map Holder/Trail Kit is hands-free, waterproof, clear on both sides, holds small essentials, and attaches to both English and Western saddles. The TRP Map Holder/Trail Kit has been custom-made to fit the Trail Rider's Path trail guides and is also ideal to practice dressage tests and learn patterns or courses. Attaches to marathon carriages for CDE's and can aide as a supplement for therapeutic riding services.
Dressage Today OnDemand members enjoy a 10% discount on the purchase of a TRP Map Holder/Trail Kit.
For more information, visit trailriderspath.com.
Trailers and Trailer Accessories

Carrilite Corrals: Carrilite Horse panels collapse down to one-quarter their original size, offering innovative convenience in storage and transportation. Made of HDPE UV stabilized resin, these panels provide years of durable and maintenance-free service. Corrals available in white, tan and pink. Official corrals of the NATRC and endorsed by 6x NFR Qualifier: World Champion Fallon Taylor.
Dressage Today OnDemand members receive free shipping ($99 value) on all Carri-Lite Corrals. For more information, visit carrilitecorrals.com.
---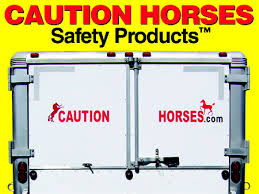 CAUTION HORSES Safety Products: When traveling with Horses, you can never be too careful. It is critical that other drivers see you both day and night. CAUTION HORSES® Safety Products will make your rig more visible with signs, decals and strips made of engineer-grade reflective vinyl - the same type used on law enforcement and emergency vehicles.
Use your Dressage Today OnDemand membership to receive a 20% discount on purchases from CAUTION HORSES®. For more information, visit cautionhorses.com.
---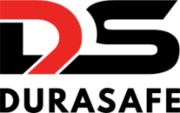 DuraSafe: Find it a hassle to have a ton of different keys for all you locks? DuraSafe offers a complete line of truck and trailer locks that can be keyed the same. Fifth wheel rail locks, receiver locks, cable locks, gate locks, wheel locks and more. Proudly manufactured and assembled in the USA, DuraSafe will build your locks so they all work with the same key. You choose the locks you need. We build them specifically for you, all keyed to the same key, and shipped directly to your doorstep.
Dressage Today OnDemand members receive a 10% discount on all DuraSafe products. For more information, visit durasafelocks.com.
---

HitchSafe: The HitchSafe converts the hitch receiver into a vault! Secures keys, cards and more with no need to hassle with or lose keys while riding! Cover protects and conceals and vault is secured inside the receiver via internal sliding bolts. 10,000 combination drawer can be set to your own code.
Dressage Today OnDemand members receive 15% discount on any products. For more information, visit padlocks4less.com/hitch-safe-key-vault.
---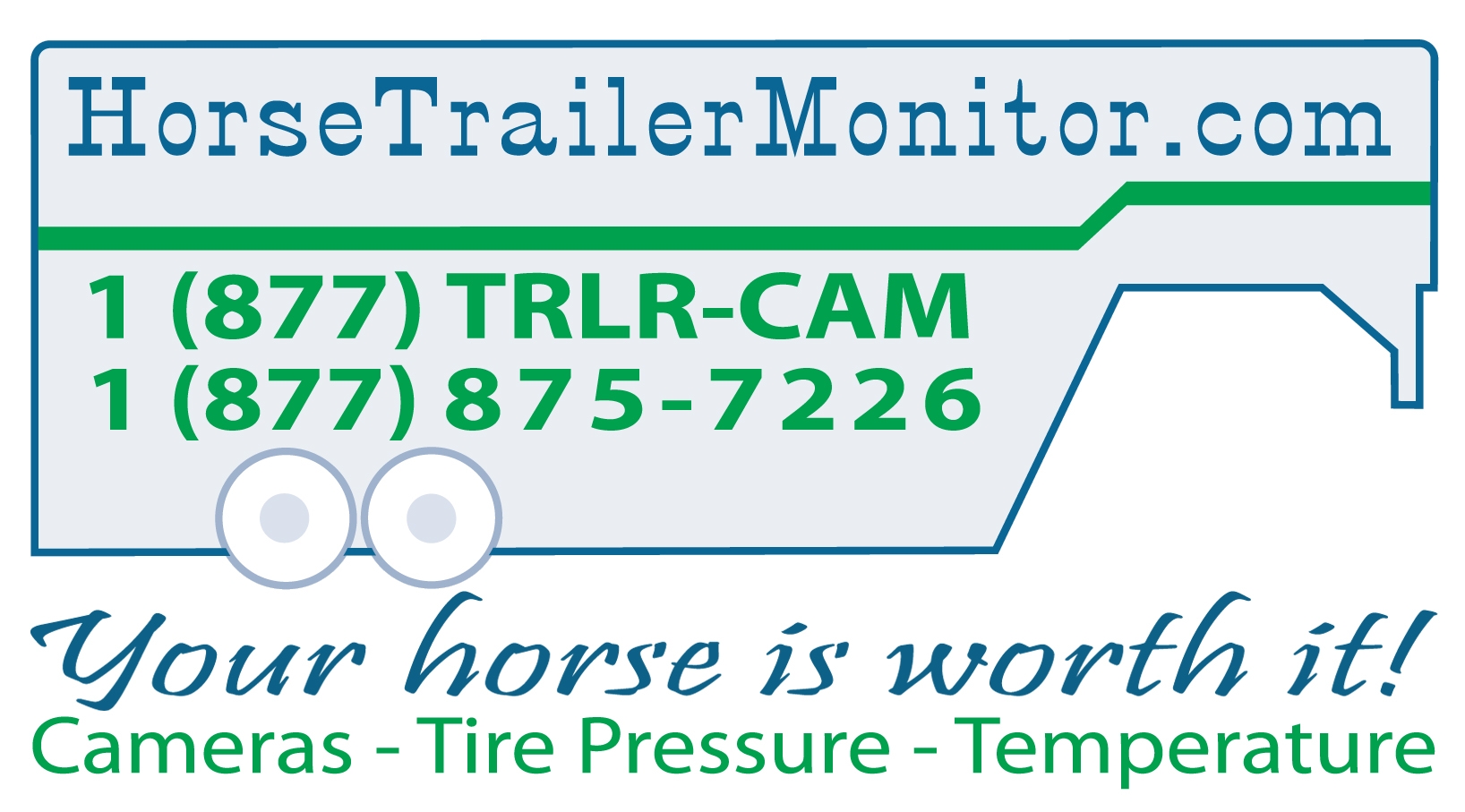 HorseTrailerMonitor.com: A recognized leader in trailer safety products since 2005. Hauling your horses can be a scary adventure not knowing what is happening to them as you travel. Products from HorseTrailerMonitor.com include Camera Systems to see and hear inside and outside the trailer; Tire Pressure Systems to know what is happening to all your wheels; and, Temperature Systems to monitor heat, cold and humidity. All are backed by excellent customer service and available at reasonable prices – much less expensive than an emergency vet bill! Because your horse is worth it, their safety and your peace of mind should be top priority.
Dressage Today OnDemand members receive a discount and free shipping on all purchases. Remember...Safe Travel Leads to Happy Trails! For more information, visit horsetrailermonitor.com.
---

PressurePro: Travel with peace of mind with PressurePro's market-leading Tire Pressure Monitoring Solution. Arming you with real-time tire performance data and alerts to dangerous tire situations whether on the road or parked, PressurePro helps add safety and efficiency to your journeys, no matter the road you travel. With low-tire-pressure remaining the leading cause of tire failure, PressurePro's wireless design allows equestrians to extend tire life, increase fuel efficiency, improve handling and stability, improve braking and ride with confidence. Packed with the market's most advanced features, PressurePro remains simple to install and easy to move between vehicles and trailers.
Dressage Today OnDemand members receive a 10% discount. For more information, visit pressurepro.us.
---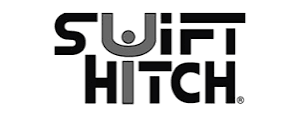 Swift Hitch: The original wireless portable back-up camera system designed to assist with hitching up your horse trailer. It can also be used to watch your horse in the trailer. Since 2006 the Swift Hitch's portability, reverse imaging, and night-vision capabilities have made this innovative product a valued tool. Swift Hitch's SH02 wireless system is the 2012 NATDA (North America Trailer Dealer Association) New Product of the Year and now upgraded to non-interference digital version SH02D. Switch Hitch proudly delivers high quality products with outstanding customer service.
Dressage Today OnDemand members receive $20 off and free shipping on all Swift Hitch products (purchase of $50 or more). For more information, visit swifthitch.com.
---
The Organized Barn & Trailer: Organize your barn, trailer, and show tack stall with the Handy Organizing Storage System from The Organized Barn & Trailer. Simply hang panels on the wall of your trailer dressing room, wash rack, tack room, etc. and then use bins, baskets, hooks, shelves, saddle racks, and more to organize your belongings. The Organized Barn & Trailer also offers water tanks, mounting blocks, feed carts and other ranch necessities.
Dressage Today OnDemand members receive a 5% discount. For more information, visit organizedbarn.com.
Farm and Stable Equipment Supplies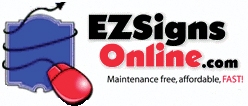 EZ Signs: Personalized farm signs are an excellent and affordable way to enhance your home or farm entrance. EZSignsOnline.com uses all maintenance-free materials. Use their easy-to-navigate secure website to 'build' your sign online by choosing from a variety of options including size, style, color, font, graphics, etc. These signs also make great gifts for any type of farm, kennel, business or residence.
Dressage Today OnDemand members receive a 10% discount on all sign orders, plus free shipping. For more information, visit ezsignsonline.com.
---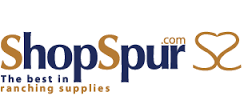 ShopSpur.com: Offers durable ranch equipment and supplies delivered right to your home or business. From Horse Walkers to B&W Hitches, ShopSpur.com has the items you need to get the job done.
Dressage Today OnDemand members receive 10% discount on all ShopSpur.com ranch products. For more information, visit shopspur.com.
Apparel and Gifts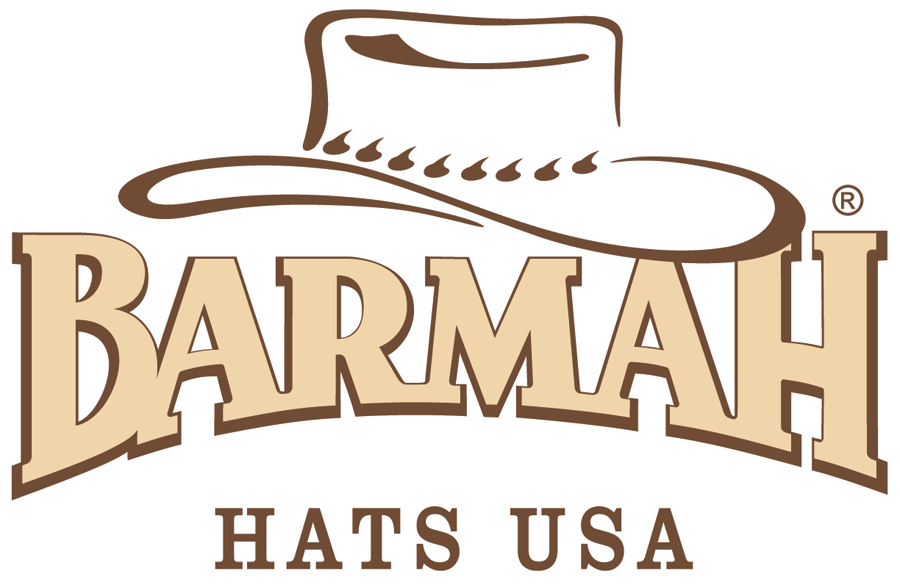 Barmah Hats: Committed to using only the finest materials and producing their own Australian-made leathers, has developed the most versatile and durable range of outdoor hats on the market. Many of their great hats are handmade in Minnesota, USA.
Dressage Today OnDemand members receive a 5% discount and FREE shipping on orders over $50. For more information, barmahhats.com.
---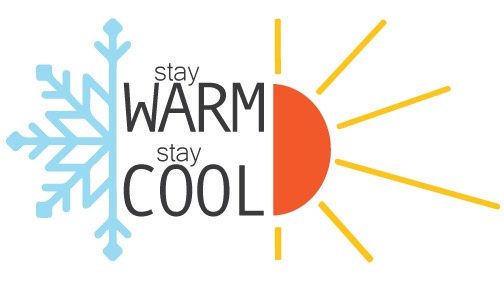 StayWarm-StayCool: One of the leading suppliers of TechNiche International's cooling and heating products for people and pets. Many garments are specifically made for the equestrian industry, including products designed to keep your Horse cool while in the barn or outdoors. StayWarm-StayCool also offers a complete range of cooling and heating garments for the rider.
Staywarm-Staycool.com (an authorized TechNiche International distributor) has partnered with Dressage Today OnDemand to offer a 20% discount to all members with free shipping on orders over $40. For more information, visit staywarm-staycool.com.
Rider Health and Wellness
Dave Thind Method: Dave Thind is an equestrian biomechanics authority whose online Dave Thind Method classes and workshops have been endorsed by Christoph Hess, Charlotte Jorst and many other top equestrian professionals. Dave's thought-provoking training techniques allow riders to easily learn and feel flowing biomechanics. With these tools, riders improve timing of aids and avoid rider-created resistance. Unmounted classes with Dave Thind provide a venue for a whole new chapter in your riding, regardless of if you are someone struggling with sitting-trot or an Olympian trying to make one canter pirouette as good as the other one. Hone the accuracy of your 'feel' with improved body-awareness and organization. The exploratory classes will give you a better sense and influence on biomechanics and overall feeling of ease through economy of effort.
Dressage Today OnDemand members receive 10% off  - even if previously on sale - for the following courses: "60-Days To A Better Dressage Seat" & DTM's 14- Day Challenge: "Unlock Your Hip Joints and Swing with Your Back". For more information, visit davethindmethod.com.